Upgrade your writing life
Self-Editing Roadmap
This actionable checklist takes you from the moment you finish your first draft to the moment your manuscript is ready for a publishing professional.
Do you recognise yourself in the following?
Empty space, drag to resize
Other writers always seem to write faster and better
When someone asks how the writing is going, you wish you could disappear
"I'm so behind" has become your catchphrase
Wasting time is among your greatest fears

You'd LOVE to...
Feel excited about where you are in the writing process
Stop worrying about everyone else and focus on your own book
Know you're not wasting your time on the wrong things
Finally hit that 'submit'-button with pride

Empty space, drag to resize
If you find yourself nodding along, the Self-Editing Roadmap is for you.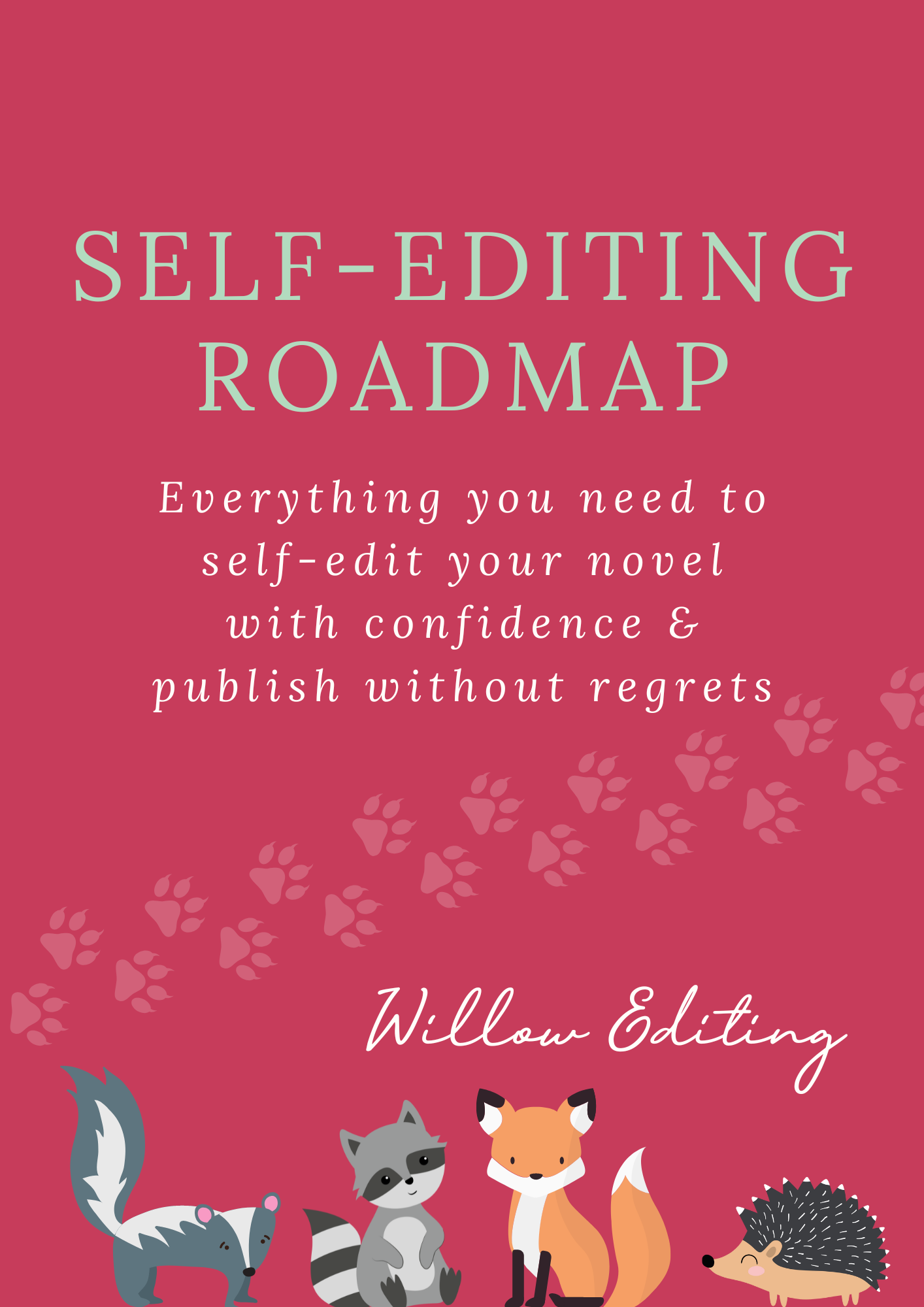 "The Self-Editing Roadmap is a must have to take with you on your writing journey.
It's been years since I last edited a novel and so much has changed for us writers.
With this guide I feel empowered and no longer overwhelmed by the thought of rolling up my sleeves to do the work of self-editing.
The next steps are all mapped out for me and there's no second guessing or wasting time.
Thank you for this helpful guide"
Here's what you get with your

Self-Editing Roadmap

:

A 19-page PDF featuring all the steps of the self-editing framework used in the Self-Editing Academy

Information on when to take breaks and for how long

Tips on where to find beta readers and how to get useful feedback

A section guiding you through next steps after self-editing, no matter if you're self-publishing or getting ready to query

Clickable checkboxes: use the Roadmap on your device or as a printout
Upgrade your writing AND your writing life
Unlock your potential so you can take your story all the way without losing your mind.
Created with